Collection list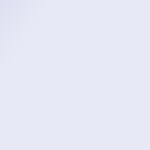 27400 kg
Plastic recovered
Only 4 left!
WIN AN OFFICIAL JERSEY SIGNED BY THE 2023 SPANISH LEAGUE PLAYERS
Choose your favorite collectible, own a piece of your club's history and be a game changer for the environment.
PLUS, you get in the run to win an original signed jersey.
Every purchase fund a Recovery Entity responsible for recovering and recycling plastic from developing countries.
Each digital collectible provides one or two tickets to win an official FC Barcelona jersey, signed by the players of the 2023 Spanish League.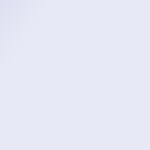 6000 kg
Plastic recovered
Voucher for a night for 2 people in the room represented by your NFT
Complimentary breakfast and a VIP welcome
Welcome to the first Sustainable NFT collection of the Hotel Lancaster Paris, created to celebrate the World Environment Day, the 5th of June 2022.
Our NFTs are the first in the world to offer you a unique luxury hotel experience in the real world while helping to reduce plastic waste in the environment.
Our collection is composed of 15 NFTs, each one of them offering you 1 night for 2 people in one of our luxury rooms + Free breakfasts + VIP welcome + and become VIP friend of the Lancaster for this whole year (discount, free upgrade, free breakfast, etc…)
By creating these NFTs, we sponsored the recovery of 15 tons from the environment in Sao Paulo, Brazil (1000kg/NFT).
By acquiring those NFTs, you will also sponsor the recovery of 1000 kg of plastic from the environment in the country of your choice.
50% from the sale of our NFTs will also be donated to a Green Initiative in Brazil involved in the fight against the plastic pollution.
Our NFTs were minted on the Carbon Neutral blockchain Celo.
In the Hotel Lancaster Paris ,we never had any guests, only friends. Join us as friends and let's help to clean the world together.
Voucher valid until the 30th of september 2023.
Subject to availability on the desired date at the hotel.
When you buy the NFT, a secret booking code will be revealed to you.
With your secret code, feel free to contact the hotel (
[email protected]
) to receive the real voucher via email. The perks are only valid when the seller of the NFT is the Hôtel Lancaster Paris.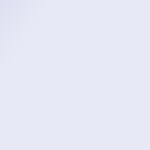 Feminine and colorful collection of digital illustrations of flowers and fruits with the aim of promoting a healthier and sustainable life. An inclusive, conscious and feminine look with elements that nourish our body and our planet.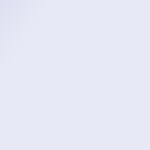 Café virtual, mención publicitaria por mis redes sociales
Como mujer migrante hay lugares de gran belleza natural en mi tierra que recuerdo con cariño. Esta colección: Con aroma tropical, presenta una serie de ilustraciones que capturan a través de colores vibrantes y diseños diversos la esencia de lo que añoro de mi cultura y de mis orígenes.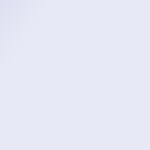 Plastic pollution is one of the world's biggest environmental problems. Everyone's life must be preserved without affecting the rules of nature. I feel part of making my contribution to involve a new lifestyle that takes into account the solution of irreversible pollution problems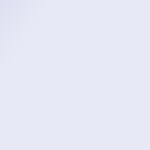 Recover plastic worldwide and create a positive impact
Throughout our diverse world, heroes arise to counteract the scourge of plastic pollution. Their battlegrounds range from the icy tundras of the Arctic to the sun-drenched savannas of Africa, yet their mission unites them: reclaiming plastic waste, piece by piece, and returning nature to its pristine state.
These heroes, armed with unwavering resolve and an ardent love for our planet, tirelessly pick up discarded bottles, bags, and other plastic debris. The recovered plastic is then repurposed or properly disposed, transforming a symbol of neglect into one of renewal.
Their endeavors not only cleanse the environment but also inspire communities. They demonstrate that each of us can make a difference, igniting a chain reaction of environmental stewardship. Through their actions, they remind us of our shared responsibility to safeguard our shared world. Each recovered piece of plastic represents a triumph, a beacon of hope for a cleaner, healthier Earth.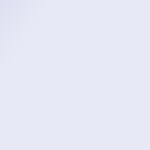 Each NFT recovers plastic worldwide
We will do a 1 hour beach cleanup for each NFT purchased
We want to make the Otters' homes a better place to live! Our Donation "Planeteer Fund" is dedicated to helping to rid the oceans and rivers of plastic pollution! With Plastiks we will encourage the recovery of plastic worldwide! We have already sponsored 500kg of plastic removal, and if the collection sells out over 150kg more of plastic will be recovered!
For each NFT sold we will personally do a 1 hour beach cleanup in collaboration with your name or your companies name, etc.! This 1 hour beach cleanup is in addition to the monthly cleanups we are already doing to do our part!
For NFTs Lottery Otters x Plastiks 4 & Lottery Otters x Plastiks 5 the initial purchasers get to work with us on a personalized Twitter post from our Lottery Otters account! This can be a personal post, a post to boost your project, community, or cause, etc.!
Our Lottery Otters x Plastiks NFTs were minted on the Carbon Neutral blockchain Celo!
Please email us proof of purchase to
[email protected]
to claim your benefits!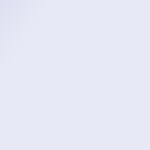 Arts
Plaskcity is an NFT Collection that supports the recycling of plastic wastes, fighting plastic pollution, plastic collectors and lastly homelessness and poverty around the world. Furthermore as plaskcity relates to the environment, the collection fully supports the creation of beautiful, clean and artistic environment.
This collection possesses an Art utility.
These artworks are unique and bespoke relating to the environment , plastics wastes and also an artistic view depicting the positive impact plastic collectors adds to the environment.
The Arts are accessible through a link on payment of the NFT, there's a direct download link of the HD artworks embedded in the unlockable content file.
Plaskcity shows the aftermath of what happens when plastics collectors picks up plastics in the environment.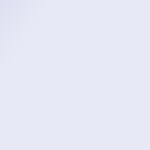 Help recover plastics across the globe
A unique NFT collection spotlighting the environmental cost of fashion. Models adorned in plastic trash attire symbolize the urgent need for sustainable practices. A striking commentary on fashion's toxic relationship with waste, this collection is where art meets activism.
This gripping collection serves as a stark, unfiltered reflection of the environmental cost of our fashion choices. At first glance, you'll encounter models donned in striking attire, but a closer look reveals a sobering truth - their clothes are woven from discarded plastic, a material as ubiquitous as it is harmful.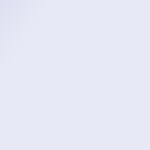 This collection will reward the top 3 gamers each week in june july and august of the mobile Game climate Ocean https://operal.shop/oceancleanup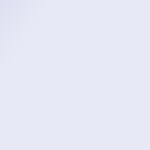 Plastic waste in cities is a major environmental issue. It not only pollutes the land and water, but it also harms wildlife and can have negative impacts on human health. The production and consumption of plastic has increased significantly in recent years, and as a result, plastic waste has become a common sight in our cities.
One of the main problems with plastic waste is that it takes hundreds of years to decompose. This means that every piece of plastic that has ever been produced is still present on the earth in some form. This is especially concerning when it comes to plastic waste that ends up in the ocean, as it can have devastating effects on marine life.
There are several steps that individuals and communities can take to reduce the amount of plastic waste in our cities. For example, we can all make an effort to use reusable bags instead of single-use plastic bags, and we can choose to purchase products that are packaged in less plastic. It is also important to properly dispose of plastic waste, rather than littering or allowing it to end up in our waterways.
Governments and businesses also have a role to play in addressing the problem of plastic waste in cities. This can include implementing regulations to reduce the use of single-use plastic and investing in recycling infrastructure.
Overall, it is crucial that we take action to reduce plastic waste in our cities. By working together, we can create a cleaner and more sustainable future for ourselves and for the planet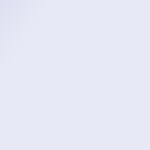 Certified limited edition print of Noravision artist graphics
Premium contact with Noravision's artist
Enjoy, the purchase of NFT will sponsor recycling of 500 kg of plastic! You have to mail a code revealed to
[email protected]
to receive a voucher for certified digital print A4, while setting preferences and address for the expedition.
Bridging physical Arts and virtual avatars collection is based on a photo collage and its 35 digital variants of originals » Queen of Fire" Angelina Jolie-inspired terracotta, "Tourquise Bay " oil on canvas by Alenka Kham Pičman, and "Queen of Magic" by Norma De Saint Picman. Illustrating Plastiks's bold mission the elements of Earth, Fire, Water, and Air are shown. Project is already connected to the NFT Slovenia in a single edition exclusive »Gold Diamond World« artwork dedicated to Leonardo da Vinci by Serag da Giado. Each of 180 countries' unique 1/1 NFT is featuring NFT pioneers of our time presenting the artist's favorite artwork and a message to mark a legacy.