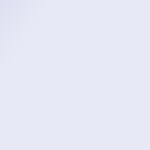 Like!
Share Norma De S... impact!
From dreams to Art manifestation - from Art tokenized back to dreams Founder & CEO Noravision Gallery, Noravisiondecentralized Art Investments, UNECE Expert
https://www.artsy.net/artist/norma-de-saint-picman
ARTSY Women of many talents, Norma De Saint Picman is an internationally renowned Gesamtkunstwerk NFT artist working in intermedia, painting, graphics, sculpture, and ceramic sculpture. She is engaged in several years of projects search, interwoven Parallel realities, classical and modern, Parallels and Associated fragments of Realities, exploring intermedia installations connecting video, dance, and music improvisations through an expressive figurative postmodern approach. Being a great innovator with pioneering ideas , founder of Noravision Gallery was ultimately devoting herself to the vision of building a global blockchain based Art platform - Noravisiondecentralized, which turned later to Noravisionsolarmetaverse. ( Noravisionsolarmetaverse - Norma De Saint Picman, a Web 3 Gallery on Spatial Platform. "I search constantly to transform my feelings and impressions of the world through different artistic media - drawing, painting, sculpture, multimedia - video, poetry, dance and performance, creating my own mainly figurative postmodern style which consists of works on paper - etchings, lithographs from my time in Paris, aquarelles, oil paintings, digital graphics, mounted onto old classic furniture, ceramics and ceramic sculptures, polyester sculptures "Priestesses", sandblasted mirrors and windows, however, last editions of "Luce dell eterno", exposed at Glass Cathedral Santa Chiara, Murano, and "Artes Dei", at Festival Ljubljana, "Metamorphoses" and "Noravisionsolar - The Garden of Eden" are series of expressive oil paintings on the solar panels, part of Noravisionsolar project. * Norma have a professional and experiential praxis in many different fields, linking a postmodern manner of classical and modern expression, expressionist and impressionist, figurative and abstract through parallel worlds of painting, drawing, sculpture, installation, video and performance art * After completing art studies in Ljubljana she'd expanded her knowledge being granted by French Government, at ENSBA studios in Paris, her graphics included in Bibliotheque Nationale collections, a French citizenship received. * Norma had over fifty personal shows, participated to international expositions - Figuration Critique, Grand Palais, Paris 1990,1991, Ceramic Biennale Cluj 2019, Contemporary Venice 2019 as well as performing at interdisciplinary projects herself - Priestesses, 1997, Kongresni trg, Ljubljana, Consonances - color dances, Casemate Hall, Ljubljana Castle, 2011, Associated fragments of Reality, Cankar Centre, Small gallery, 2014, Parallels - Emona, the green queen, GR - Ljubljana Exhibition and convention Center, Parallels - Diana's crown, Snežnik Castle, National Museum of Slovenia, 2016-17, Virtual hug, Noravision Gallery, 2019-20 * In 2016 she opened, together with her mother, Alenka Kham Pičman - a prolific artist, architect and painter, working with iconic architect Josef Plečnik - Noravision Gallery (
https://www.artsy.net/
noravision-gallery). * In 2018, while blockchain technology and idea of tokenomics expanded she incepted Noravision, decentralized Arts ecosystem, with main idea to position artists as independent value producers - nodes - in the center of the ecosystem, in dynamic relation to investors, collectors, gallerists and auction houses. Current focuses are Noravisiondecentralized, Noravisionsolar - tunnel and auction project for artists using solar panel surfaces, linked to the idea of sustainability and creative recycling and recent Noravisionbridge for woman entrepeneurs Ambassadors of Art, Business, Heritage, Creation and Sustainability (https:// youtu.be/ZB8FT6Yf-60). * Norma has been exposing this idea being a panelist at Blockchain for sustainable goals (Celje, Oct 2018), Parisblockchainsummit, Feb 2019 and Podim Maribor, May 2019, 2020, WEF21Ljubljana and WEFEgypt21, WEF21Bangalore where she was granted an Exceptional woman of Excellence and Iconic Woman creating a better World for All Award, as well as a Women of Vision Award in 2021, for Art and Culture section, and Most Creative Artist of the year Award 2022, by Sharda University.
Total plastic recovered
0 kg
Plastic equivalence
Plastic straws
0
Plastics bottles
0
Sustainable actions
As soon as the owner engages in sustainability activities, watch their positive impact come to life on this dynamic Activity Wall.
Types of plastics supported